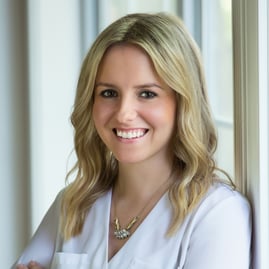 Uptown New Orleans Native Emily Paule now serves the Metairie area as a mortgage loan officer for Standard Mortgage. Emily has been at Standard Mortgage since 2013, returning home to New Orleans after a brief stint in Baltimore, Maryland. With a true love and passion for the people and energy of the Crescent City, Emily enjoys helping her clients navigate the mortgage process.
Emily graduated from Louisiana State University with a degree in business. Her favorite part of her job is interacting with people; she prides herself on really getting to know her clients. "I try and make the process as smooth as possible. The smoother the better!," says Paule.
Working with the team at Standard is like a little family. Also, the fact that Standard Mortgage is a family-run company means that they are loyal to their employees, allowing them to offer the best possible service. "I learn something new everyday in this industry. Standard Mortgage is always keeping me on my toes." Having the entire team from processing to underwriting to closing in one office is also critical to the type of service that Standard offers. "We service our loans and keep everything local, which is very appealing," says Emily.
Emily and her husband, Austin, have a son, Smith, a daughter, Millie, and a Chihuahua named Kevin.