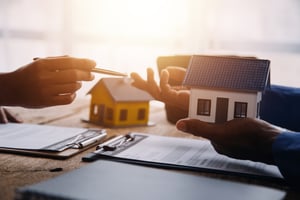 The Louisiana Housing Corporation's goal is to give every resident of Louisiana the chance to find a safe, affordable, energy-efficient home. LHC's committed team administers federal and state funds through state housing programs to support working families in realizing their housing aspirations. They offer mortgage products that have down payment and closing cost assistance, resilience soft second program which is designed to cover the affordability gap between the maximum amount that a homebuyer can afford and the purchase price of their home, and a range of other products and homebuyer benefits. LHC also leads the state's Disaster Housing Task Group and manages federal and state funds through grant programs like the Blue Tarp Fund Roofing Repair Program that helped many homeowners in need of roofing assistance due to recent natural disasters.
Not only is Standard Mortgage the master servicer for Louisiana Housing Corporation (LHC) loans but they also recognized Standard Mortgage Corporation as one of the top 10 Homeownership Lenders in 2022. Sharon Robbins was the top originator for Standard Mortgage, originating the most LHC loans.
"I was very surprised and honored to receive an award from Louisiana Housing Corporation for being one of their top loan officers in 2022. I have worked bond loans for 25 years and have never received an award for just doing my job. I love opening doors for first-time homebuyers who may not have sufficient funds for a down payment or closing costs. LHC's programs provide ways to help assist these borrowers and make it possible for them to purchase their dream homes. I would love to assist anyone who may be in the market to purchase a home. Let Standard Mortgage and myself make a way for your new home", says Sharon.
About Standard Mortgage Corp. (NMLS #44912):
Standard Mortgage, an Equal Housing Lender, originates and services mortgage loans secured by single-family properties. They have established relationships with credible investors including Fannie Mae, Freddie Mac, FHA, and several other capital sources. These investors provide Standard Mortgage with strong, reliable capital sources to finance all property types and deal structures. For more information about Standard Mortgage Corporation, a licensed lender and servicer, visit www.stanmor.com.