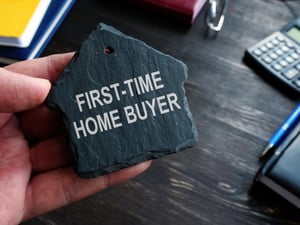 Buying your first home is an exciting endeavor. However, before you start scheduling showings and picking out furniture, the most important part of the process is finding the right mortgage lender for your needs. As a first-time home buyer, you have additional options when it comes to financing, and your loan officer can help you make the best decision for your situation.
Who is Considered a First-Time Home Buyer?

Anyone who has not owned a home within the last three years. However, it is important to note that the three year restriction is waived for those who have only owned a home with a previous spouse.
First-Time Home Buyer Financing Options in Louisiana
There are a few beneficial financing options that first-time homebuyers have access to. Of course, a conventional mortgage is always an option. Conventional loans feature a minimum down payment that can be reduced to 3%, as well as a discounted mortgage insurance premium with a first-time home buyer class. However, with a 20% down payment, mortgage insurance can be avoided altogether. A conventional mortgage requires a minimum credit score of 640.

A rural development loan can be another type of mortgage for a first-time homebuyer. Rural development or USDA loans can have a down payment as low as 0%. It also has income and location eligibility requirements. Rural development loans feature reduced monthly mortgage insurance payments and require a 640 credit score.

In Louisiana, the LHC Mortgage Revenue Bond Assist Program can help first-time home buyers with a 4% down payment assistance. Reduced monthly mortgage insurance is also available. A soft second mortgage can be forgiven after 36 months. There are income requirements for this program, as well as a minimum credit score of 640.

When the time comes to buy your first house, your next house, or to refinance your home, the experts at Standard Mortgage (NMLS#: 44912) are here to help.