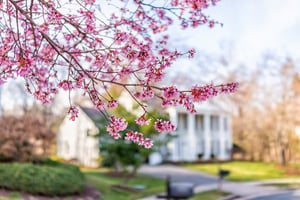 Standard Mortgage Corporation has expanded its mortgage licensing to a 15th state, Virginia. Vice President, Gordy Bright will be able to serve clients with their purchasing and refinancing needs in the state of Virginia. Gordy has an MBA from Southern Methodist University and is a licensed mortgage originator (NMLS#1396360) in Virginia, Colorado, Texas, and Louisiana.
Standard Mortgage, serves mortgage customers in Louisiana, Texas, Arkansas, Oklahoma, Colorado, Kansas, Missouri, Tennessee, Mississippi, Alabama, Georgia, Florida, South Carolina, North Carolina, and Virginia. With offices in New Orleans, Dallas, Baton Rouge, Shreveport, Lafayette, Lake Charles, Mandeville, Metairie, and Slidell, and with over 90 years of service, Standard Mortgage is excited to expand into the commonwealth of Virginia.Services provided in this new state include a variety of mortgage product options for new home purchases, refinances, and cash-out refinances. To learn more, call (214) 509-8929, visit www.stanmor.com, or email Gordy at gbright@stanmor.com .
About Standard Mortgage Corp. (NMLS #44912):
Standard Mortgage, an Equal Housing Lender, originates and services mortgage loans secured by single-family properties. They have established relationships with credible investors including Fannie Mae, Freddie Mac, FHA, and several other capital sources. These investors provide Standard Mortgage with strong, reliable capital sources to finance all property types and deal structures.