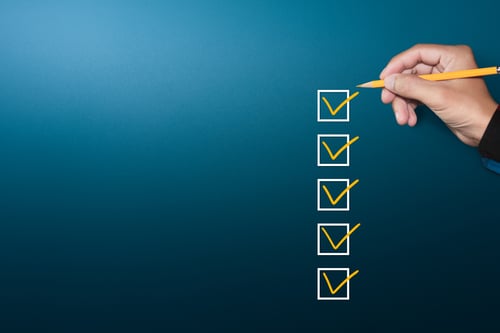 Buying a home is an incredible accomplishment. However, it does not happen without taking several important steps that take you from home shopping to home buying. While it may seem intimidating, complicated, and complex for a first-time homebuyer, finding the right loan officer can make this a smooth and enjoyable process that ends with you in your new home. Let's take a closer look at each step of the home buying process.
Identify How Much You Can Afford
Understanding how much you can afford to spend on a home is an essential step before you start looking at houses. Knowing what amount would comfortably fit in your budget can also help you prioritize what is most important for you in a home. Your mortgage lender can also provide different options to help you get the most out of your loan.
Find a Mortgage Lender
The most critical step in buying a home is finding an experienced, expert mortgage loan officer. Your loan officer will work with you to get you pre-approved. This means that you can prove to home sellers that you can secure financing to make a purchase. Your lender will verify your credit and income, determining your maximum loan amount and your ability to repay it.
Start House Shopping
With a mortgage pre-approval in hand, you may begin to shop and make offers on homes. Using a REALTOR® is highly encouraged.
Make an Offer, Get an Inspection, and Appraisal
When you find that perfect property, you can now make an offer. The seller can accept, reject, or counter your offer. If accepted, you can now move forward with the inspection and appraisal.
Your lender will require an appraisal.
The appraisal determines the value of the home you are purchasing. An inspection should also be performed to rule out any serious issues with the home before you close.
Final loan approval
Once the loan officer has verified all of your paperwork and received the appraisal, your loan is submitted for final loan approval. Once approved by an underwriter, a loan closing date may be set. The loan officer will work closely with the title company to finalize your closing costs.
Close on Your New Home
The final step in your home buying journey is closing. Closing costs include your down payment and any other fees that go along with closing a real estate transaction. Once you acknowledge your closing disclosure you are ready to close on your loan. A closing attorney will handle your closing and review all of your loan documents with you. After signing your loan documents, the keys to your new home are all yours!
For over 90 years, the expert staff at Standard Mortgage (NMLS#: 44912) have been helping home buyers purchase their homes. Find a loan officer in your area and take the first steps toward buying a home.